Multi-Academy Trust (MAT) Information
Manor Drive Secondary Academy
is part of the Four Cs Multi Academy Trust (MAT)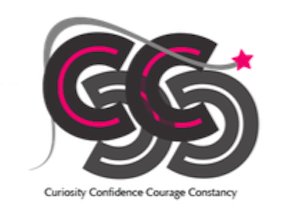 Please click on the logo on the right to visit the Four Cs website.
About Us
There comes a time in a major educational institution's life when the desire to provide a high quality education for all must be matched by actions that encourage all students in the wider locality to achieve their potential.
It was with this thought in mind that the idea of the Four Cs MAT was originated in 2016. Two schools, Arthur Mellows Village College and Fulbridge Academy, both outstanding institutions but not natural partners, came together with a common interest in improving the standards for all students in Peterborough. This, combined with the offer of developing and leading two new free Schools in the Primary and Secondary sector, provided a pathway towards meeting that vision.
The Four Cs MAT, which became a legal entity in March 2017, has provided a framework for much stronger primary / secondary links and has allowed skilled leaders and practitioners from all institutions to come together in a journey that will allow students to flourish during their time within the MAT.
The Trustees and Governors of the institutions are fully committed to valuing the success of every child and providing excellence in the classroom. They are focused on the needs of their communities and the wider needs of Peterborough and believe that this coming together of like-minded educationalists can only be a positive force in the area.
All of our institutions have common values and goals which are interpreted at a local level to meet the individual context and needs. A child who is part of the Four Cs MAT will benefit from a high quality education and a rounded curriculum that will prepare them for the next stage in their educational life.
At the Four Cs Multi Academy Trust we must ignite the students' imagination and their active, willing and enthusiastic engagement in their learning.
Our vision is to ensure that every student succeeds; build on what learners already know; make learning vivid and real; make learning an enjoyable experience; and enrich the learning experience that we offer.
Our other schools

The Trust's approach should enable students to encounter and begin to explore the wealth of human experience through induction into, and active engagement in, the different ways through which humans make sense of their world: through knowledge, intellectual, moral, spiritual, aesthetic, social, emotional and physical experiences. As well as through language, mathematics, science, the humanities, the arts, religion and other ways of knowing and understanding and act upon it.
'Creative Thinking' is at the heart of the Trust's approach to learning. We aspire for the students to explore, negotiate, discover and experiment. We want them to speculate, empathise, reflect, collaborate, cooperate and persevere. Students need to show initiative, and demonstrate leadership, teamwork, flexibility, integrity and imagination.
The Trust wishes to encourage:
Curiosity, Confidence, Courage and Constancy.
To facilitate this aspiration, the most important gift we can provide is that of confidence.