Logo
Our logo shows a hornbeam tree to reflect the many hornbeams in the school grounds. It symbolises strength and endurance.
The hornbeam also links to the Roman history of the Manor Drive area because its wood was used by the Romans to build their chariots.
We have chosen royal blue as the school colour because the borders of our site have been preserved as a wetland habitat to attract birds and insects. At MDSA the children will wear a darker blue as they progress into the older Year Groups of secondary school.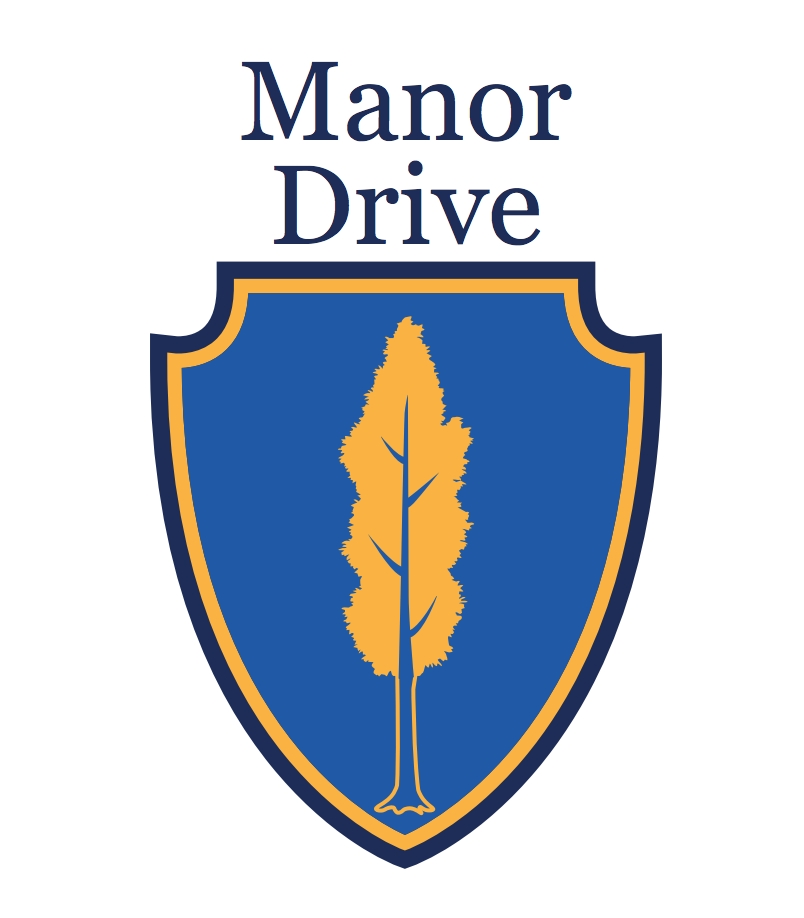 We share many of our values and aims with Manor Drive Primary Academy which will open on the same site. MDPA also shares our logo and colour scheme.