March 2022 Build Update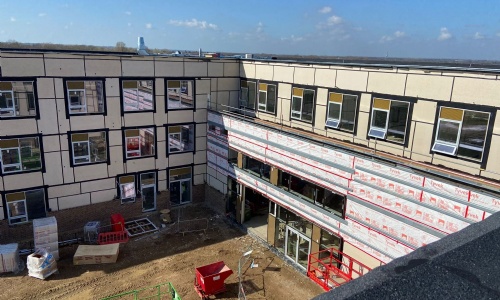 Photos from a recent site visit. For those of you that are local you will have seen a signifiant move forward in the build recently. We have been very fortunate with the weather and the build is very much on track and looking fantastic!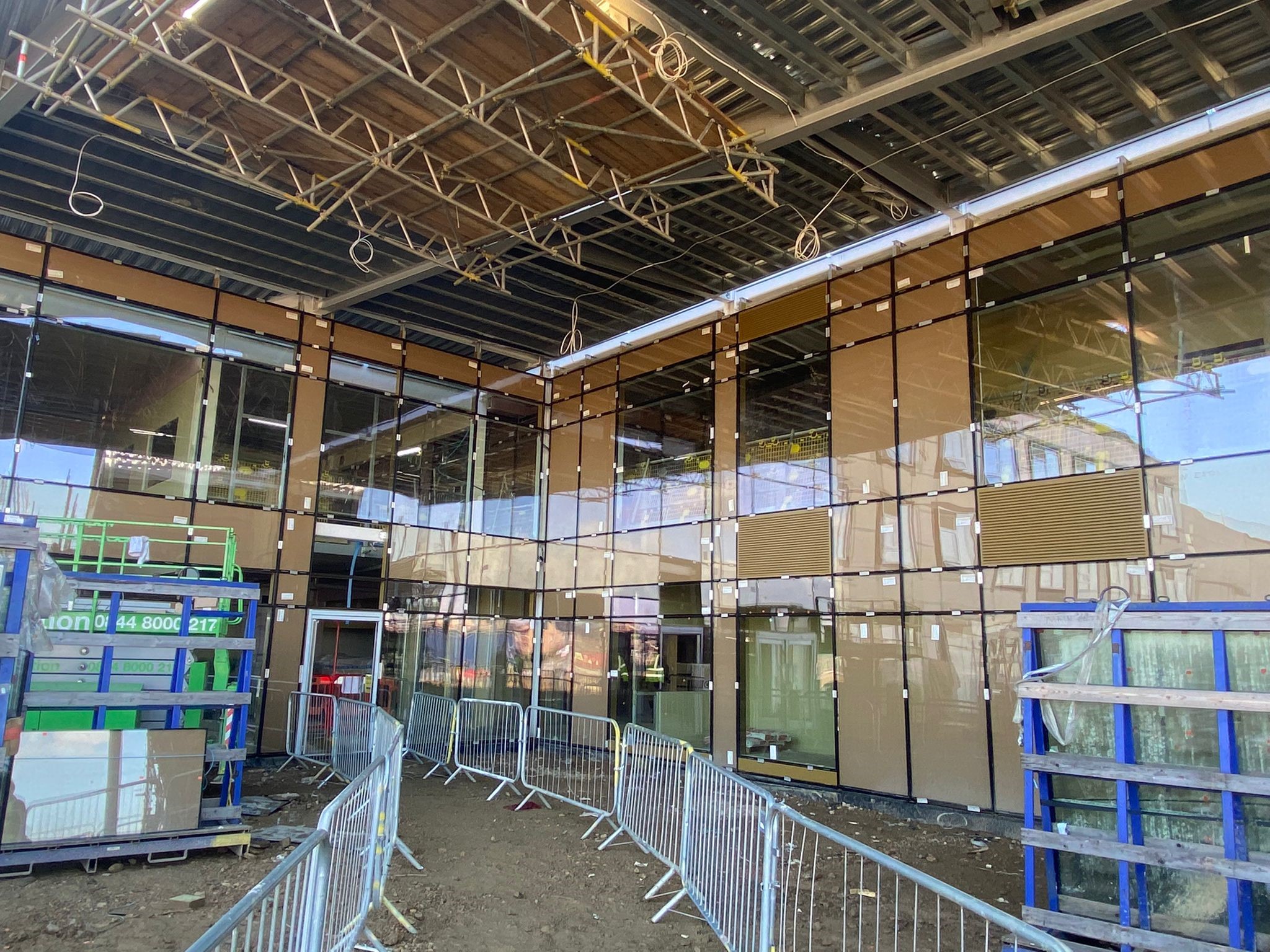 Main Reception area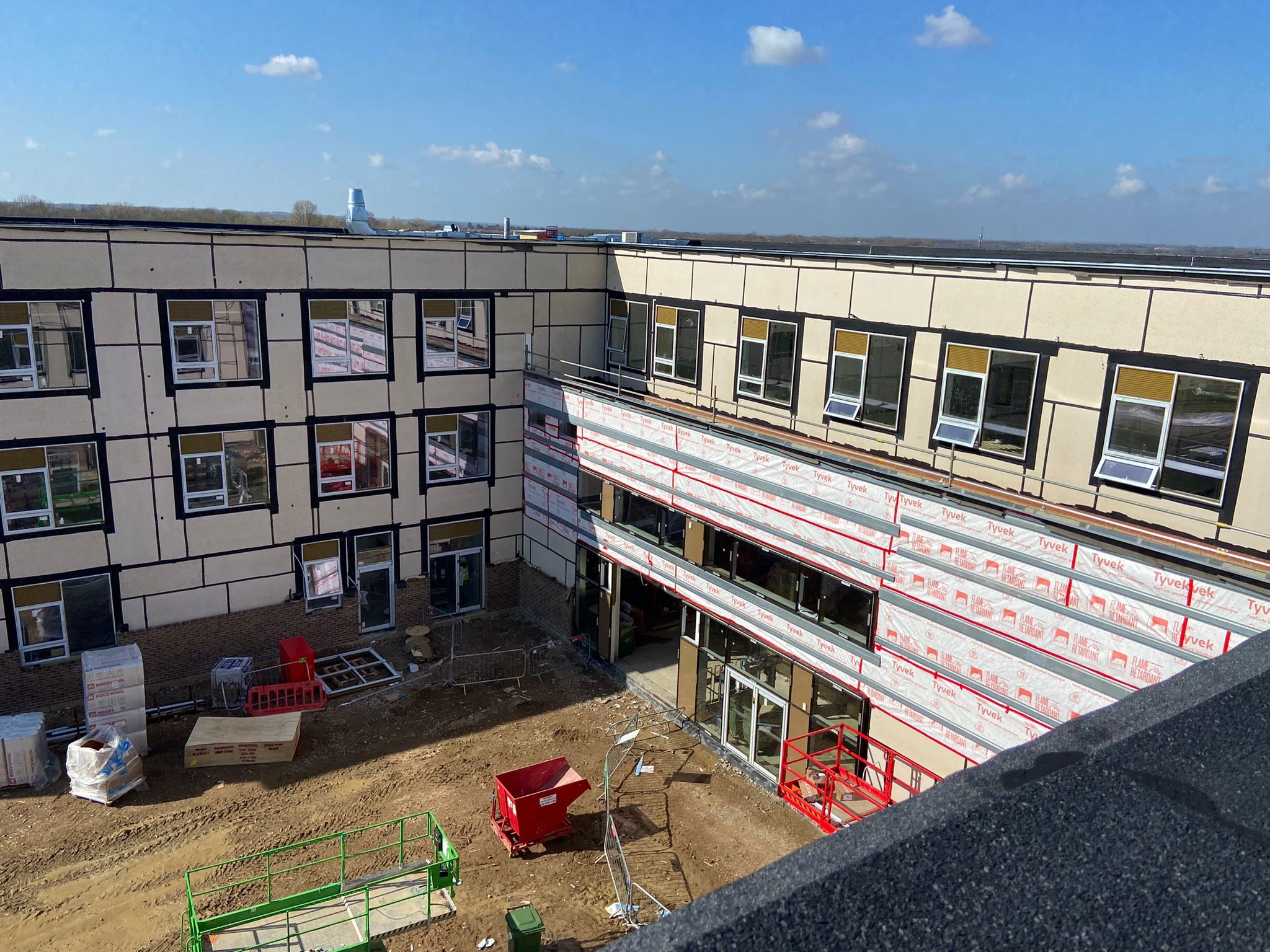 Wellbeing Garden/Balcony.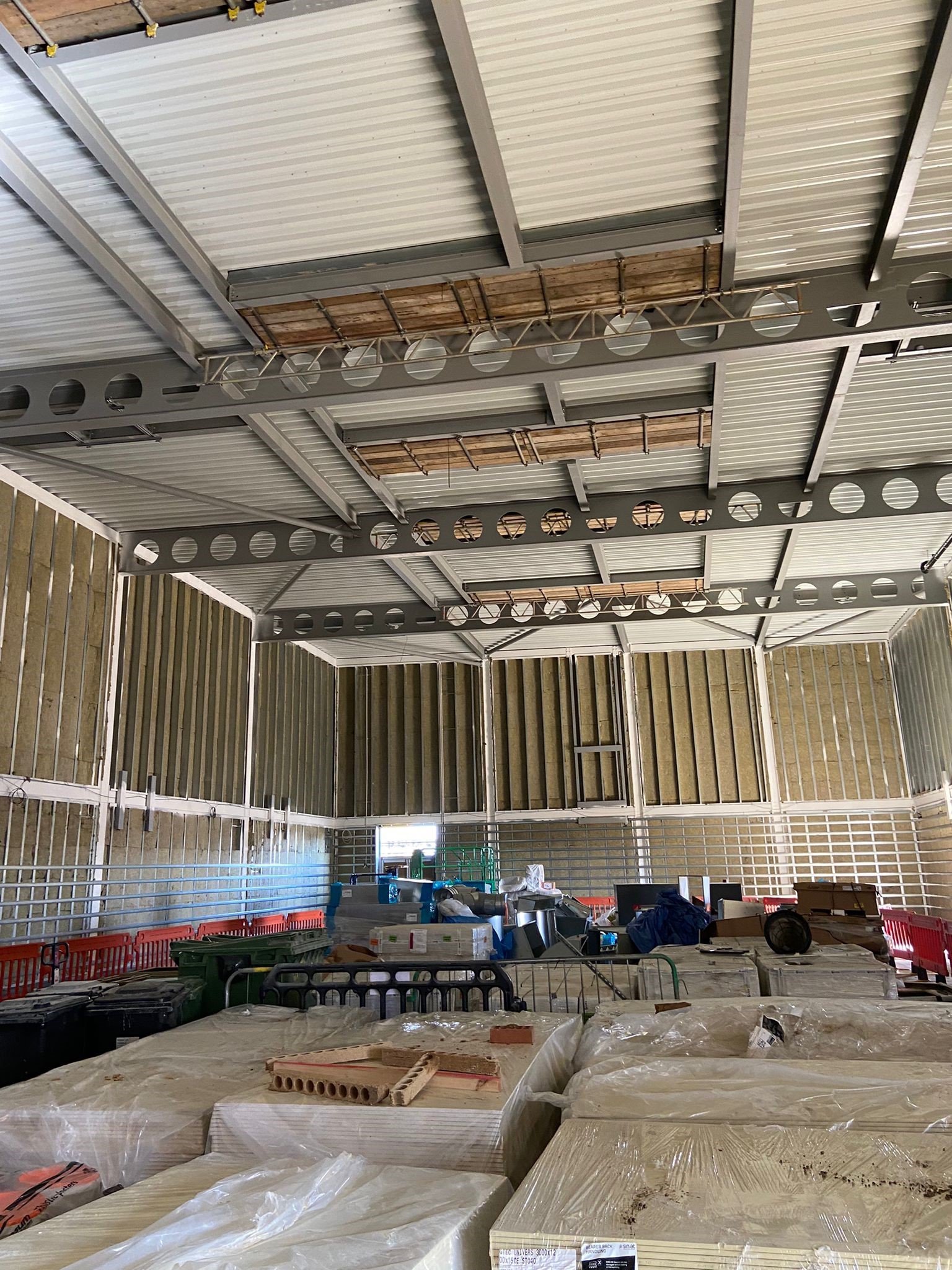 Sports Hall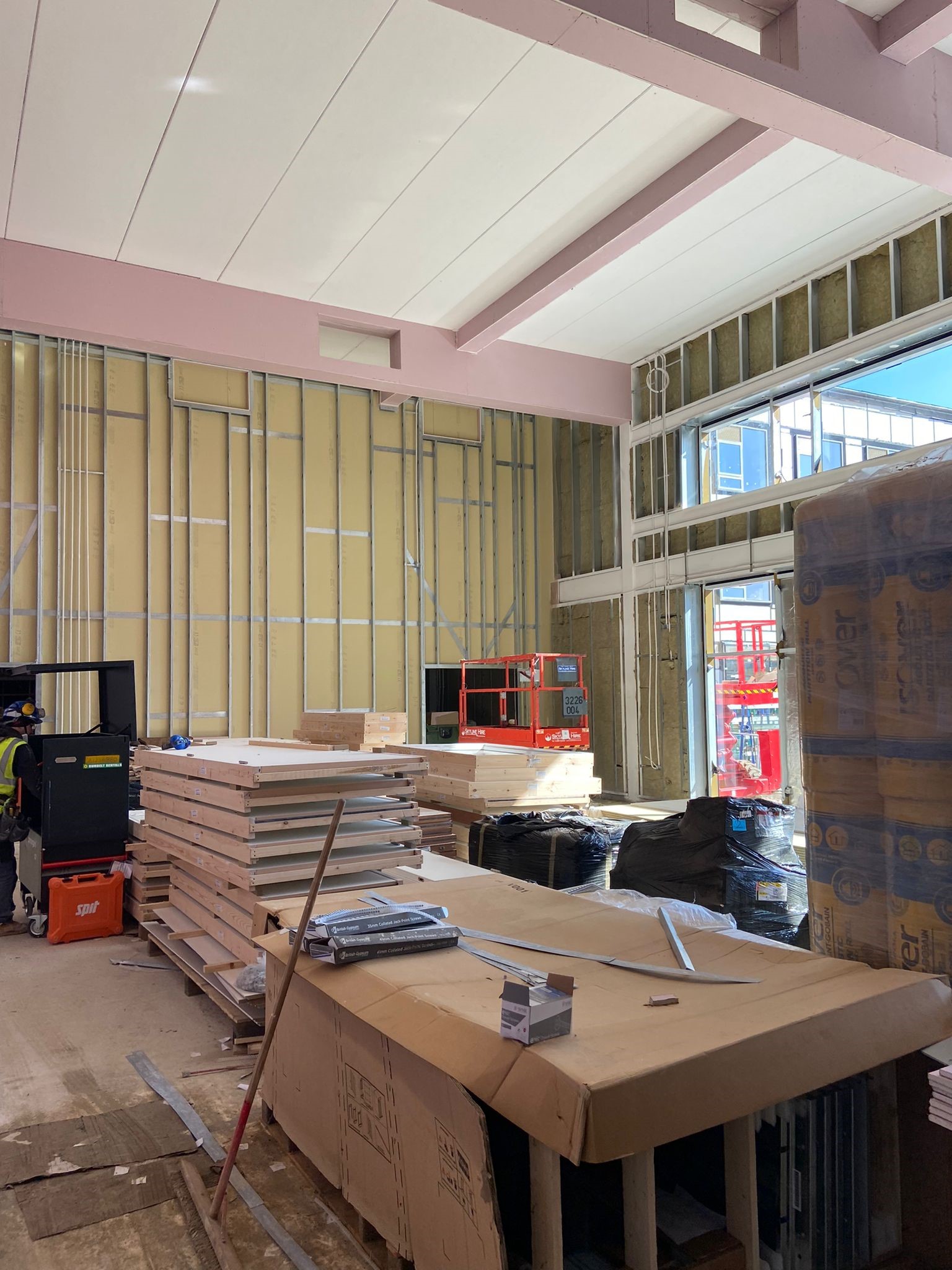 Classroom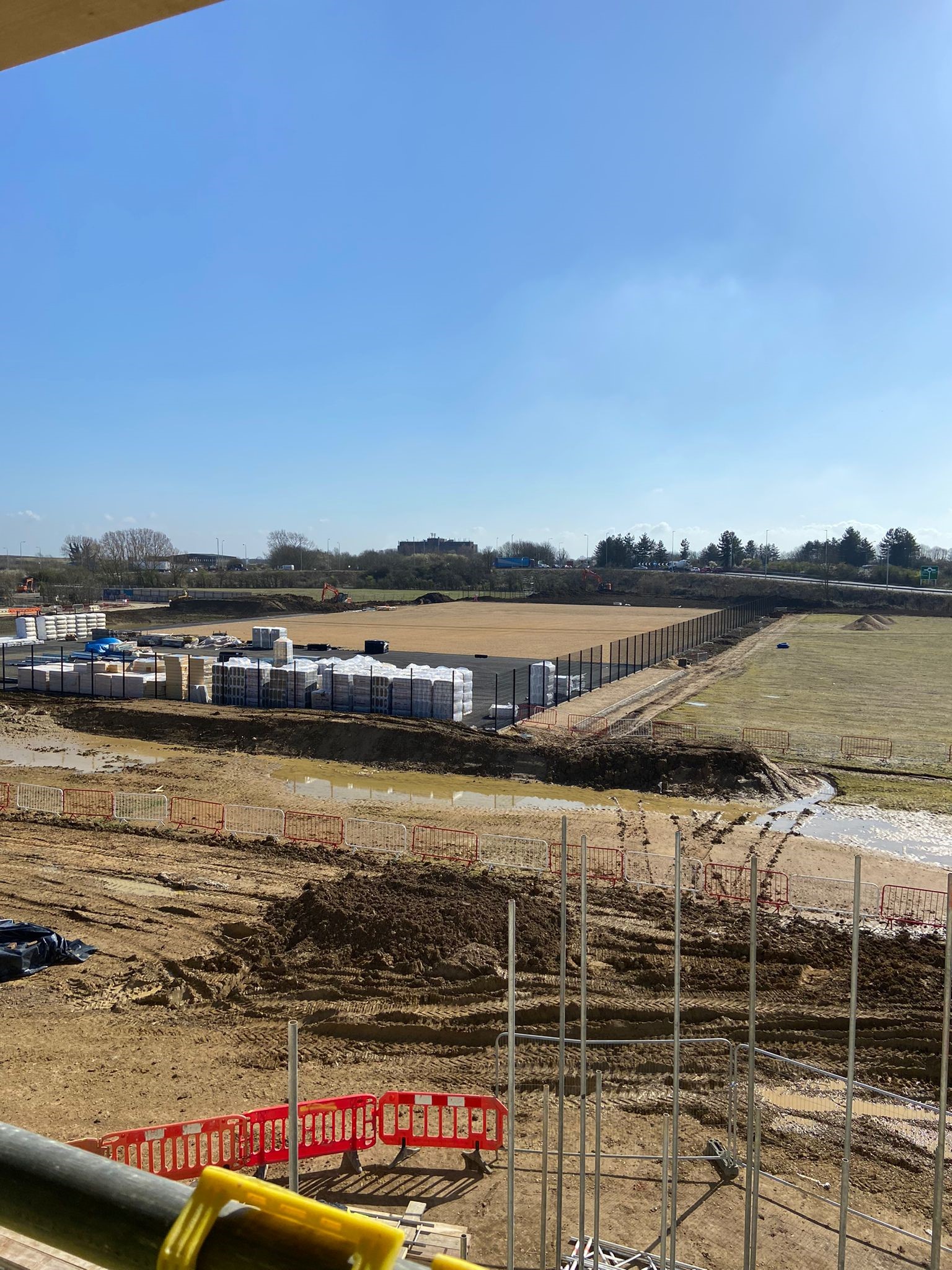 Astro Turf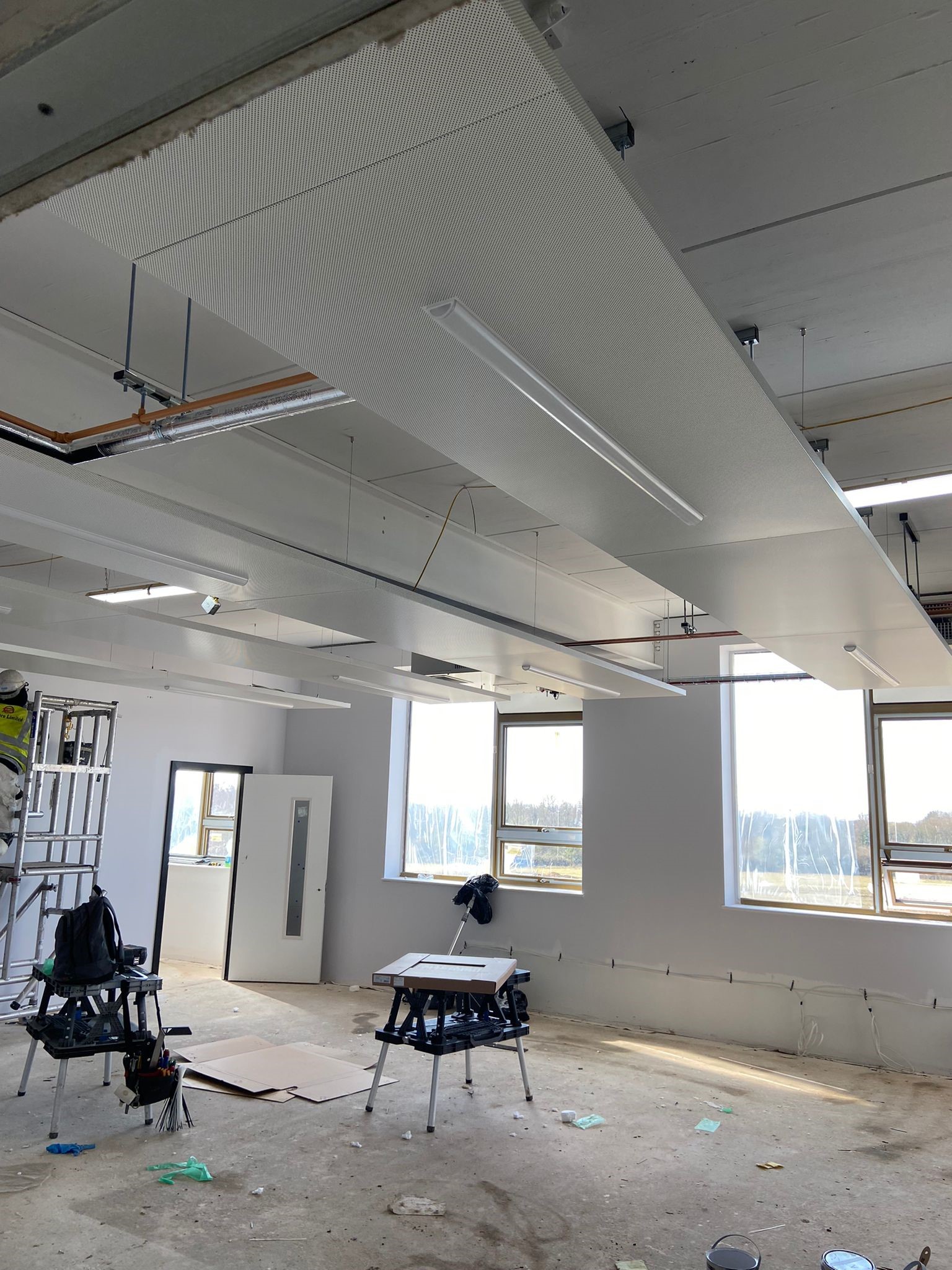 Classroom