Meet the Headteacher
When first approached about the prospective Headship of Manor Drive Secondary Academy in June 2018, I felt a variety of emotions. There was the exhilaration of being part of the team designing and building a brand-new school and privileged that I had the opportunity to build a school that would be at the heart of the local community. I also knew that whilst exciting, it was an enormous task with challenges along the way.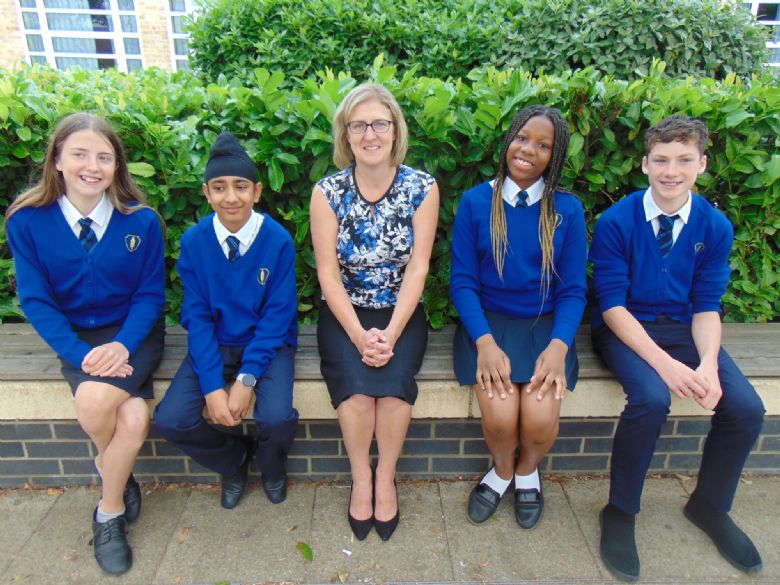 I grew up with my parents and younger sister in Northamptonshire and from a very early age wanted to be a teacher. After my A Levels, I studied for my degree in Manchester and then completed my teaching qualification in Sheffield. I took my first teaching position back in Northamptonshire, before moving to Peterborough as Head of Year. Having been in education in Peterborough since 2003, I have a real understanding of the local area and young people within it.
Whilst working at Arthur Mellows Village College I have been Head of Year, Head of Sixth Form and Assistant Headteacher. These positions have given me the opportunity to experience all elements of academic life, including managing staff, curriculum planning, raising standards and achievement, supporting Pupil Premium students, leading whole school behaviour and overseeing pastoral care. In more recent years, I have taken the lead with Wellbeing for both students and staff. This is an area I feel passionate about and will be central to the ethos and culture of Manor Drive Secondary Academy.
The last three years have certainly been an exciting journey. I look forward to the next stages as we prepare to open in September 2022. I hope that you feel some of that enthusiasm and I look forward to meeting you in the coming months to share more about the school and hear your views.
Mrs Jo Sludds